About Us
Sanjay Omelette (Egg Dee) is a place in Jaipur that need no presentation whenever a man has a craving for having a finger-licking omelette. One name that strikes the brain is Sanjay omelette. A genuine egg addict could never pass up a great opportunity for an opportunity to visit this place. With an enthusiasm to begin his own particular wander. Mr. Sanjay started his outlet in 1981 and this place has been serving and this place has been serving the best egg dishes at any point produced using ages now from more established age to the more youthful ones. Each individual who has gone to this place has some story related with it.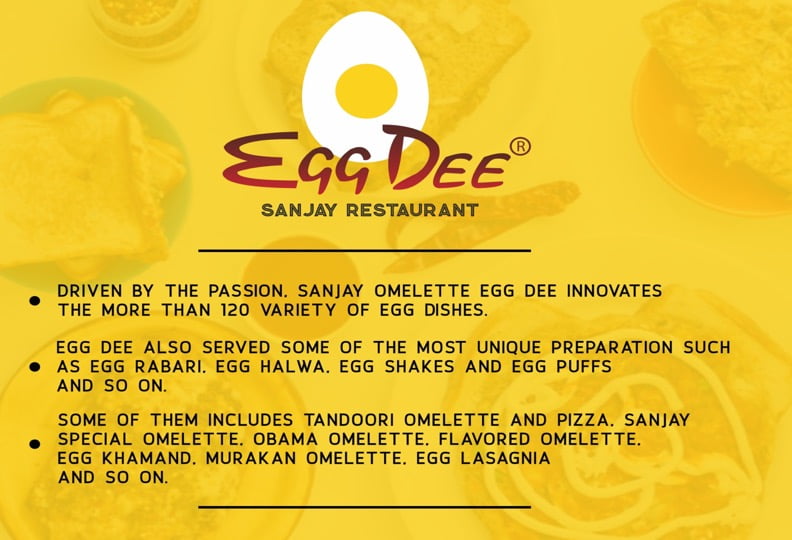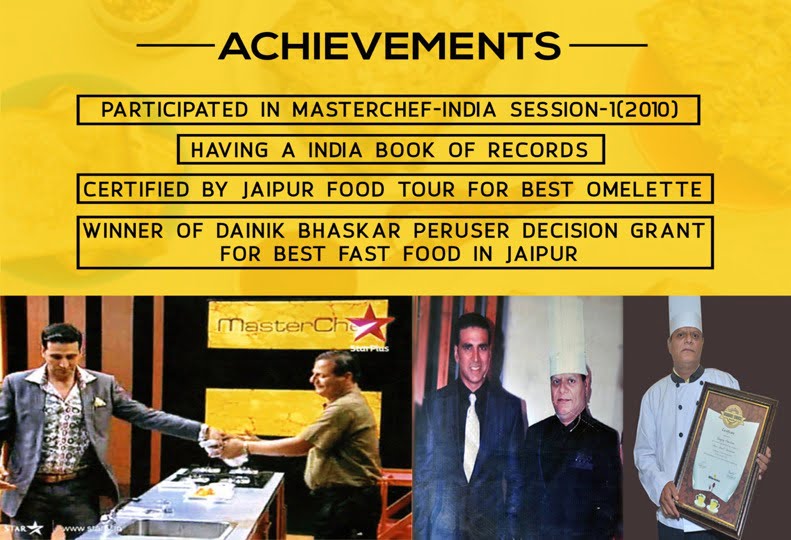 About Chef - Sanjay Sharma
Mr. Sanjay is serving people with his cooking art from last 38 years.
Mr. Sanjay has been featured in many cooking-based reality shows
He's been a part of "AMUL MASTERCHEF INDIA" season 1
He holds a record for more than 600 recipes from an egg.
He's been a Mentor to many people.
He's also been a speaker in few Hotel Management colleges for career counselling
His food outlet is also featured on many food bloggers youtube, facebook & Instagram channels.